sumber :-
---
Celebration of Human Rights Day 2010
Posted: 13 Dec 2010 12:07 AM PST
Human Rights Day 2010 on 10 December recognizes the work of human rights defenders worldwide who act to end discrimination of race, gender, religion or any other basis inconsistent with basic principles or values of humanity, freedom and justice.
Welcome to Penang, the state of free speech with the first Speaker's Square in the country where in the immortal words of Voltaire, "We may disagree with you but we will defend to the death your right to disagree with me". It gives me great honour to be invited to celebrate this day with all you heroes and heroines of those who were deprived, dispossessed and denied of their basic human rights.
Acting alone or in groups within their communities, every day human rights defenders work to end discrimination by campaigning for equitable and effective laws, reporting and investigating human rights violations and supporting victims. While some human rights defenders are internationally renowned, many remain anonymous and undertake their work often at great personal risk to themselves and their families.
Amnesty International is one of the organisations who work hard to protect the rights of the people and especially for the human rights defenders. Letter Writing Marathon is Amnesty International's Global Initiative to mobilise the public to speak up about various human rights violations which happens worldwide in a form of personal letters. This also fosters international solidarity in which to end human rights violation beyond one's own country. Amnesty International believes that, sending letters is one of the most effective ways for individuals to communicate their concerns to people who are responsible for violating human rights and to those in position to influence their actions.
In 1997, I was convicted on sedition charges and sentenced to 18 months prison sentence for trying to defend an underaged girl who was detained even though she was a rape victim. It was appalling that she was detained whilst her rapists got off scot-free. I have used this incident as an example of my dedication to social justice, especially female sex victims. During the time of my detention, Amnesty International categorised me as a 'Prisoner of Conscience'. They campaigned tirelessly for my release. Its members petitioned for my release and I received letters of solidarity when I was detained. The letters of solidarity that I received brightened my days whilst in prison. I am very thankful to Amnesty International for their support and aid during my bleak times in prison. Let me reiterate again how important it is to write letters of solidarity to all prisoners of conscience as it does save lives!
These letters remind us that we are not alone in our struggles for human dignity. When one is incarcerated in a dinghy and lonely cell, we are so cut off from civilisation that we feel alone and disconnected as if no one cares. These letters uplifts our spirits, gives us hope and even courage to continue and past by another tortuous day in our cell. Getting letters from places far away and other continents lends a certain charm and fills us with wonderment that people from exotic places remember a prisoner of conscience languishing in cells that our own citizens have forgotten. Thank you for nourishing my spirit and renewing my faith in all things good that good shall come to those who do good.
Nowadays, human rights abuse still happen in our country. One of the major scenes is Deaths in Custody. In Malaysia, it happens and many a time, these deaths could have been avoided if there was sufficient monitoring and better health care of prisoners or detainees in the places of detention. "A total of 279 suspects have been shot dead by the police between 2000 and 2009, while 147 died in police lockups during the same period." ( Malaysiakini , 28 June 2010, 426 deaths at hands of the police since 2000).
Beside of these, one of the key campaigns of Amnesty International is the Demand Dignity Campaign, which Amnesty International believes that the people who live in poverty facing the human rights abuse as their basic need were not fulfilled. The new PR Penang State Government had given priority to eradicate hard-core poverty and had succeeded in doing in one year what could not be done in the previous 51 years.
Penang has eradicated hard core poverty by running a state led program to assist hard core poor families with income below RM500 to be topped up to that level so that they can move out of that category. This program has indeed helped many poor families in Penang to be able to receive some form of financial aid.
We are now focusing on our long-term goal of wiping out poverty per se, Just as we were the first to wipe out hard-core poverty in Malaysia, we hope to be first to wipe out poverty in Malaysia.
Apart from trying to become the first hard-core poverty-free state in Malaysia, Penang will also be the first state not to give out free plastic bags beginning 1 January 2011. These measures together with other environmental measures will assist in our long-term goal of becoming the first green state in Malaysia.
At last, I would like to congratulate Amnesty International and all the Penang Local NGOS for working hard to promote and protect the human rights. On this note, it is with great pleasure that I declare the Human Rights Day Celebration 2010 officially launched.
Speech by Chief Minister of Penang, Lim Guan Eng at the Human Rights Day Celebration 2010 in George Town on 12.12.2010:
Leading Penang's Future By Embracing Moderation, Rule Of Law And A Government Trusted By The People.
Posted: 13 Dec 2010 12:09 AM PST
The venue of the Penang State Ordinary Convention, the seat of power of the Penang state government, reminds all DAP leaders and members how far we have come from being an opposition party since 1966. However there is no time to lose if Penang DAP is to maintain the hard-earned gains of democracy, freedom and dignity.
Two years from now, the next DAP Penang State Ordinary Convention will be either celebrating in here again with PR winning a second term; or meet in some other place both defeated and miserable as a one-term wonder.

Whether we succeed or fail will be determined by decisions made by all of you. Can we stand together united by our hard work, commitment to each other and loyalty to our ideals to make a difference to Penang? The next general elections will decide whether democracy can survive, a people's government can function and integrity in government exist.
We have promised to transform Penang and we shall deliver. Let me share with you not just our words of promised changes, but changes that the people can see, touch and feel.
• The Chinese lady seeing our bilingual road signs of large Bahasa Malaysia script and smaller Chinese characters underneath.
• The Indian man touching the RM100 cash from the the annual senior citizens appreciation RM100 gift.
• The tears of a Malay lady who received death benefits of RM1,000 after the passing of her father.
• The Malay, Chinese and Indian parents who see their Sekolah Agama Rakyat, Chinese and Tamil schools repaired, upgraded and taken care of.
• The feeling of pride amongst PR members at the success of the PR government in proving that a clean government can perform better than a corrupt government and turning a deficit into a surplus Budget in MPSP.
• The pride in our hearts when Penang became the first state to wipe out hard-core poverty in Malayisa and praised by Transparency International for our CAT governance.
• The support from environmental groups of being the first state to ban giving out of free plastic bags throughout the year for supermarkets from 1 January 2011.
• The support from human rights group at Malaysia's first Speaker's Corner in the Esplanade and enactment of the Freedom of Information Act.
• Gaining the support of the business community with high-quality investments flowing resulting in a shortage of at least 20,000 workers.
There are many more changes such as implementing open tenders, 50% discounts for license fees of hawkers and fishermen, the stop-work order on MMC-Gamuda on the double-track railway project to prevent massive flooding and restoring dignity to the people with a people-centric government.
Theres is so many more changes we need to do such as:-
1. Invest in our children's future by continuing in our quest to be the first free wifi state in Malaysia. By the end of this year, there will be 750 free wifi hotspots throughout Penang. The Penang State EXCO has decided to double that to 1,500 free wifi hotspots including the rural areas.
2. Provide affordable housing and also increase the supply of houses costing less than RM 500,000 with the establishment of the Penang Housing Board.
3. Encourage creativity and innovation in science and technology with the setting up of a industry-driven Penang Science Council and a RM100 million Penang Tech Center.
4. Double our per capita GDP to USD 15,000 from the present USD10,000 by 2020. The Penang GDP has grown nearly 60 times in 38 years from a mere RM790 million in 1970 to RM46.8 billion in 2008 at an annual growth rate of 7% and a per capita GDP of over RM30,000 which is 58% higher than the national average at RM 19,120. For us to increase our per capita GDP to USD 15,000 or RM45,000 in 2020, Penang needs to double our GDP to RM90 billion.
5. Reduce the traffic congestion by offering more free CAT buses such as the Park & Ride system.
6. Making Penang not only safe but where people feel safe by installing CCTVs.
7. Encouraging heritage conservation in George Town, where the state government was also praised by the New York Times for our efforts to protect, preserve and promote heritage.
8. Making Penang Cleaner, Greener and prosperous for all.
We must boldly lead Penang's future by embracing moderation, rule of law and a government trusted by the people.
What is Moderation?
Moderation is justice! We are committed towards our cause for freedom, democracy, justice, truth, social welfare and piety in God. Let no one question our loyalty to the Malaysian Constitution.
When BN and their allies accuse DAP of being anti-Malay, anti-Islam, anti-Rulers and anti-Bahasa Malaysia, they could not provide any proof. How can DAP be anti-Malay, anti-Islam, anti-Rulers and anti-Bahasa Malaysia when our struggle is rooted in the Malaysian Constitution itself which enshrines the special position of Malays and bumiputeras, Islam as the religion of the Federation, the status of the Malay Rulers and Bahasa Malaysia as the official language of Malaysia?
We refuse to be what we are not. To remove any doubts, DAP amended our party constitution in 2006 to abide fully with the Merdeka Constitution that gave our country independence. However showing what we are not is not enough. We must show what we are.
We are Malaysian First. DAP fights for the aspirations of all Malaysian regardless of race and religion. We reject the discriminatory politics of UMNO that insists that we are Malay first, Malaysian second. We also condemn UMNO and their allies for treating as traitors and enemies of Malays those who disagree with their racist ideology of Malay first and Malaysian second.
We must not allow UMNO to hijack the Malaysian Constitution to split and and divide Malaysians that it is somehow wrong to fight for all Malaysians. UMNO always cites Article 153 of the Federal Constitution on the special position of the Malays as justification for their racist Malays-only approach. However UMNO invariably fails to mention that Article 153 also mention that the the legitimate interests of other communities must also be protected.
Perkara 153 Perlembagaan Persekutuan
Adalah menjadi tanggungjawab Yang di Pertuan Agung memelihara kedudukan istimewa orang Melayu dan bumiputera mana-mana Negeri Borneo dan kepentingan-kepentingan sah kaum-kaum lain mengikut peruntukan Perkara ini.
Article 153 of the Federal Constitution
It shall be the responsibility of the Yang di Pertuan Agong to safeguard the special position of the Malays and natives of any of the States of Sabah and Sarawak and the legitimate interests of other communities in accordance with the provisions of this article.
In other words, the Malaysian Constitution is about Malaysian First, not Malaysian Second!
UMNO's racist mindset of putting race before nation is the reason why the Defence Minister Datuk Seri Ahmad Zahid Hamidi refused to apologise for saying that the low percentage of non-Malays in the armed forces shows a lack of patriotism. Or the derogatory and racist remarks by school principals who instill hate by calling Indians dogs and Chinese are "pendatang" who should go back to China or the BTN official who call Chinese mata sepet and Indians si botol. Or UMNO leaders openly saying they do not need Malay and Indian votes.
Worst of all, UMNO's paper Utusan Malaysia even called the bloody tragedy of May 13 1969 where many innocent Malaysians lost their lives a sacred day! How low has UMNO stooped until UMNO can even celebrate the murder of innocent men women and children? Yet no action has been taken against Utusan for such a inhumane and horrifying act of calling May 13 a sacred day and suggesting another May 13.
DAP safeguards the special position of Malays and Malaysians by honouring their dignity. In Penang the PR government works together with Class F contractors who are all Malays for contracts below RM200,000. For contracts above RM200,000 there are open tenders where over 70% is won by Malay contractors. Clearly it is not Malay contractors that can not compete, only UMNO ones. Just because we do not work with UMNO contractors do not mean we do not work with Malays.
On Islam, PR has doubled the allocation from RM 12.5 million in 2008 during Koh Tsu Koon to RM 23.5 million in 2010, given for Muslim cemeteries and mosques, giving money to Sekolah Agama Rakyat, celebrating para huffaz who memorise the Quran and the Prophet Mohamad Birthday Procession.
Rule of Law
Economic success depends on a rules based system that promotes clarity and certainty. Rule of law ensures that justice is not only done but also that what you know is more important than who you know.
With a rules-based system, no one needs to know someone or a third party to get things done. You only need to know the rules. What you know therefore becomes more important than who you know.
The highest accolade for a PR government is not that we are the best Chief Minister or EXCO member but that any member of the public or businessman does not need to know the Chief Minister to get things done.
We need rules-based system if we are intelligent cities with integrity. No city can survive without being an intelligent city. Therefore, Malaysia must reverse the brain drain that has driven away 2 million talented Malaysians overseas since 1960. Increasingly many Malays are also leaving, just look at Dubai. Malaysia can no longer afford to lose such human talents. The terrible cost we are paying can be seen by the failure to realize our full economic potential causing Malaysia to lose out to other countries that were far behind us previously.
For instance, Gross national income (GNI) per capita of South Korea in 1970 was below that of Malaysia ($260 versus $380), but by 2009, South Korea's was three times larger than Malaysia's ($21,530 versus $6,760).
Singapore has also overtaken Malaysia as South-East Asia's third-largest economy, after Indonesia and Thailand. The report cited official estimates that Singapore's gross domestic product (GDP) would grow at its fastest pace this year at 15%, hence generating a value of US$210bil; while Malaysia's 2010 GDP would grow 7% to US$205bil.
We have failed as a country to grow the size of its economy and lost out in the race towards economic competitiveness. Singapore is significantly smaller in size and in terms of population, compared with Malaysia. Malaysia is 478 times the size of the republic and its population, at 27 million, much larger than its tiny neighbour's 4.8 million.
In addition, the country is not blessed with as much natural resources as Malaysia. And yet, Singapore has been actively transforming its economy over the years and it now stands as the easiest place to do business in the world and an important regional financial hub. Can Malaysia catch up when last year, Singapore's GDP per capita was US$36,537 (up from US$512 in 1965) compared with Malaysia's US$ 6,975 (US$ 335 in 1965)?
We must build human capital, develop creativity and promote innovation. We need human and collective intelligence to not just train, retrain and retain human talent but also attract new ones. To do that we must have the basic intelligence infrastructure both physical such as digital and broadband connectivity but also in institutional and integrity terms.
A Government Trusted By The People
After BN's misrule, the people have learnt not to trust the government. BN's was not only seen as incompetent and corrupt, its governance was seen as an institution that harms rather than helps the people.
If we are to retain power at the next general elections, then PR must be a people's government trusted by the people to help and not harm them. PR can be trusted by the people not only by showing competency and honesty, but that we are a people's government that listens to the people, does the people's work and gives hope to the people.
No genius wants to work for a fool. A stupid government or private sector will only drive the best and brightest away. Whatever our individual abilities and capabilities, we are only as good as the combined intelligence of our team. If our team is better than us, then we perform above ourself. But if our team is worse than us, then we perform below our own abilities.
BN will always use its resources in the media to diminish our strong team spirit and solidarity. BN's efforts will fail if we stand united. But if we fall into BN's trap and publicly diminish our ownselves without first discussing such issues internally, then we risk losing the people's trust we have worked so hard to earn.
Integrity in leadership is crucial towards fighting corruption. No point having the brightest people if he or she is a crook as they will only find clever ways to steal everything from us.
For this reason, not only must there be open tenders, stern action must be taken against the corrupt. Sadly corruption is the culture of all BN component parties. In MIC, there is the MAIKA Holdings scandal, in MCA the RM 12.85 billion Port Klang Free Trade Zone scandal and in UMNO the RM 52 billion bumi shares scandal. No wonder foreign analysts have estimated up to USD 100 billion has been lost to corrupt practices in Malaysia.
The failure to establish a Royal Commission of Enquiry and act against those responsible for such massive corruption is not only a huge financial loss to 27 million Malaysians but helps to increase racial tension and hatred. For instance UMNO relies on racist attacks to distract attention, cover up and avoid answering why BN leaders were allowed to steal RM 52 billion in shares meant for the poor bumi and Malays. If these shares were given to the poor Malays/bumis, the 30% bumi target would have been achieved.
However DAP can not move alone. We need to work cohesively in concert with PAS and PKR. Pakatan Rakyat needs to move forward as one. Despite our differences, Pakatan Rakyat offers the best hope to realize the aspirations for all because we are moderate and inclusive as against our exclusive, racist, extremist opponents.
There are many in our party, past and present party leaders and members, who sacrificed themselves for their dreams so that we may live in ours. Let us honour them by working together so that we may make everyone's dreams of a country that is intelligent, clean, upholds rule of law and basic human rights, offer equal opportunity for all and respects human dignity that everyone is a Malaysian first and last, come true.
For those who wants to see DAP split, let all of us today show our unity and team spirit to disappoint the BN press, crush BN's fantasy of an upset victory in Penang and give fresh hope to the people.
Let us lead Penang's future with moderation not extremism; rule of law not personal whims and fancies; as well as a government trusted by the people.
Let me end by paying our respects to Tun Dato Seri Utama Dr Lim Chong Eu who passed away on 24 November 2010. Tun was a giant of a man and his achievements marked for posterity with the longest Expressway in Penang of 18km and the PDC Building in Jalan Mayang Pasir named after him. Tun Dr Lim's shoes are too big to fill but we should at least try to follow in his footseps.
• That Penang can be a beacon of hope for ideas, ideals, diversity, multi-cultural harmony and human dignity,
• That economic prosperity for all matters most of all.
• That Penang possesses the best and brightest talents
• That Penang can lead again.
Speech By DAP Secretary-General And Penang Chief Minister Lim Guan Eng
During The Penang DAP State Ordinary Convention In Dewan Tunku, Komtar,
George Town On 12.12.2010.
Memohon Pemansuhan Permohonan Visa Perjalanan di Antara Taiwan dan Malaysia
Posted: 13 Dec 2010 12:14 AM PST
3 Disember 2010
YB Dato' Seri Hishammuddin bin Tun Hussein
Menteri Dalam Negeri
Blok D1, Kompleks D
Pusat Pentadbiran Kerajaan Persekutuan
62546 Putrajaya
Tel : 03-88863000
Fax : 03-88891613
Yang Berhormat Dato' Seri,
MEMOHON PEMANSUHAN PERMOHONAN VISA PERJALANAN DI ANTARA TAIWAN DAN MALAYSIA BAGI MEMPROMOSIKAN PERDAGANGAN DAN PELABURAN
Saya mendoakan semoga Yang Berhormat sekeluarga sihat sejahtera hendaknya.
2. Merujuk perkara di atas, izinkan saya mengutarakan beberapa faktor yang memberi impak negatif kepada industri pelancongan, pembuatan dan perdagangan khususnya kepada kehadiran pelabur-pelabur Taiwan ke Malaysia khasnya Pulau Pinang.
3. Adalah dimaklumkan bahawa, pertemuan dengan TIAM (Taipei Investors' Association in Malaysia) baru-baru ini, telah dibangkitkan isu mengenai kerisauan mereka tentang permohonan visa untuk memasuki Malaysia kerana pihak berkuasa Taiwan juga berhasrat untuk mengenakan tindakan yang sama ke atas pengunjung Malaysia ke sana.
4. Untuk makluman Yang Berhormat, Malaysia tersenarai di antara empat (4) buah negara yang dikecualikan visa oleh pihak berkuasa Taiwan (termasuk Jepun, Singapura dan Korea Selatan). Manakala Taiwan pula tersenarai di antara 29 buah negara yang dikehendaki untuk memohon visa perjalanan untuk memasuki Malaysia. Perkara ini menjadi lebih serius apabila kita melaksanakan skim pembatalan visa semasa ketibaan yang dilancarkan pada bulan Ogos tahun ini.
5. Sejak beberapa dekad yang lalu, Malaysia dan Taiwan telah menjalinkan satu hubungan perindustrian yang amat baik. Jumlah keseluruhan pelaburan syarikat Taiwan di Malaysia melebihi US$10 bilion di mana angka ini telah menjadikan Taiwan berada di kedudukan ke lima (5) teratas Pelaburan Langsung Asing (FDI) termasuk United States, Jepun, Hong Kong dan Singapura. Rekod pelaburan asing MIDA menunjukkan bahawa untuk projek-projek yang telah diluluskan di Pulau Pinang, Taiwan menduduki tangga teratas bagi tahun 2009 yang bernilai lebih daripada RM600 juta. Setakat ini, syarikat Taiwan merangkumi 25% daripada jumlah keseluruhan Syarikat Multinasional (MNC) di Pulau Pinang.
6. Di ASEAN, Malaysia merupakan negara kedua terbesar selepas Singapura di dalam sektor perdagangan Taiwan. Untuk 10 bulan pertama tahun 2010, nilai export Malaysia ke Taiwan telah mencecah kepada US$6.4 bilion manakala nilai export Taiwan ke Malaysia berjumlah US$4.9 bilion.
7. Menurut TIAM, keperluan visa untuk memasuki Malaysia telah menyebabkan kos operasi/pengurusan bagi ahli-ahli perniagaan Taiwan ke Malaysia meningkat disebabkan perlunya bantuan teknikal daripada pusat terutamanya juruteknik dan jurutera yang kerap melawat Malaysia. Masa dan kos yang terlibat semasa permohonan visa juga telah membantutkan kecekapan sesuatu perniagaan. Ada juga di kalangan ahli perniagaan dan pelabur Taiwan yang gagal menghadiri atau menyertai pameran perdagangan atau mesyuarat di Malaysia disebabkan kegagalan mendapatkan visa pada masa yang tepat.
8. Bagi mempromosikan perdagangan global, pelancongan dan pelaburan, kebanyakan negara telah mengamalkan kemudahan "visa-free" kepada para pengunjung. Malaysia, sebagai sebuah negara yang kompetitif di dalam kedudukan global dalam aspek perniagaan dengan pelabur asing, boleh mempertimbangkan pengecualian visa bagi penambahbaikkan kepada kedudukan yang sedia ada dan lebih menarik.
9. Kami berharap agar Yang Berhormat Dato' Seri dapat mempertimbangkan perkara-perkara berikut :
a) membalas baik dasar pengecualian visa oleh Taiwan kepada pengunjung Malaysia ke Taiwan dengan menyokong permohonan pengecualian visa kepada pengunjung dari Taiwan dengan membenarkan pengecualian visa selama 30 hari kepada rakyat Taiwan;
b) Bantuan daripada Kerajaan Malaysia dengan mempercepatkan proses kelulusan permohonan visa.
10. Sekiranya Malaysia tidak membalas baik pengecualian visa oleh Taiwan, kami khuatir jumlah pengunjung dan pelabur Taiwan ke Malaysia akan berkurangan yang sedikit sebanyak akan memberi impak dan menjejaskan ekonomi Pulau Pinang. Kami amat mengharapkan pertimbangan dan jawapan yang positif daripada pihak Yang Berhormat Dato' Seri.
Sekian, terima kasih.
LIM GUAN ENG
Ketua Menteri Pulau Pinang
China Has Replaced Singapore, USA and Japan As Malaysia's Largest Trading Partner In 2009.
Posted: 13 Dec 2010 12:00 AM PST
The topic of discussion today is 'The Rise of Asia and China's Role'. I can conceive of two fruitful approaches in which we can discuss this very general topic in greater depth and detail.
The first approach is to discuss China's role in ensuring continued economic growth for itself as well as for the region as a whole and perhaps touch briefly on how Asia's economic strength can be leveraged into other areas of influence in the larger geo-political environment.
The second approach is to broach this topic from the perspective of the role of other countries in Asia vis-à-vis their China and how these countries can be a positive influence in aligning the interest of China with the region so that Asia can continue its rapid climb, economically and politically. One may look at both approaches at two sides of the same coin.

Introducing Asia's growth
Asia today still largely made up of developing countries. But these developing countries have been and will continue to grow at much faster rates than other parts of the world. During the economic crisis, GDP growth for Developing Asia in 2009 was 6.6%, while World GDP (or GWP) experienced contraction of -0.6%. Developing Asia is expected to continue growth trend, expanding at 8.5-8.7% in GDP terms for the next 5 years.[1]
China's Growth within the context of a growing Asia
And China is one of the few key economic drivers within Developing Asia. From the start of the millennium, China's economic growth has averaged a robust 8.0%, reaching a peak of 11.4% in 2007.[2] Latest statistics show that the Chinese economy expanded 9.6% after the 3rd quarter of 2010[3], and is expected to reach a rate of 10.0% growth by the end of this year[4]. Furthermore, China's growth is expected continue at an average of 9.4-9.8% for the next five years.[5]
Presently, China is already the second largest economy in the world. As early as 2001, China overtook Japan's economy in Purchasing Power Parity (PPP).[6] In 2007, China became the third largest economy in GDP terms by overtaking Germany[7]. Now, we see China overtaking Japan in real GDP terms after the second quarter of 2010[8], hence becoming second only to the United States. Based on current trends, China looks set to overtake the US in PPP terms by 2017. Dr Gene Huang, ranked one of the world's most accurate forecasters anticipates that China will take over US's position as global economic powerhouse by 2020[9].
China's Role in Asia
Given this context, I suggest the following strategic challenges for China in its role in Asia, economically and politically as well as demographically.
Firstly, China faces the challenge of demonstrating that its continued economic growth and position as Asia's economic powerhouse will bring about positive economic effects for the region as a whole. It is not just developed nations which fear a hollowing out of their industries to cheaper alternatives in China. Many countries in Asia also fear that many of its companies cannot compete head on with vast amounts of cheap labor which China offers. The reality is of course much more complex. Many middle income developing countries in Asia, including Malaysia, have seen their share of exports to China rise in the intermediate goods category, especially in the electronics sector even as it has seen its share of textile exports to the rest of the world drop as part of this hollowing out effect. This is part and parcel of economic readjustment as these countries are forced to move up the 'value chain'.
The challenge then for China is to assuage fears among the majority of these countries that there won't be a giant 'sucking' sound, of jobs and investment migrating in large numbers to China or of cheap Chinese imports flooding domestic markets. One way of assuaging such fears is China's commitment to play by the rules of international trade including monitoring cases of Chinese companies possibly 'dumping' their goods in various markets in Asia. China's accession into the WTO in 2001 partly assuages these fears. Its behavior towards complying with these rules will continue to be monitored closely even after the end of the 12 year period whereby a 'special Transitional Safeguard Mechanism' was put in place to examine 'cases where imports of Chinese origin cause of threaten to cause market disruption to domestic producers of other WTO members'.[10]
Secondly, China needs to strengthen its internal institutional mechanisms to ensure that investors in China, both at the governmental and corporate levels, from the middle income countries in Asia such as Malaysia and Thailand as well as the high-income countries such as Japan, Korea and Singapore, are afforded and given the same kinds of institutional safeguards and assurances as that which is available in the advanced industrial economies, especially protection of intellectual property and bills of guarantee for freedom from censorship in the internet.
Thirdly, China's increasing economic muscle has already and will continue to encourage Chinese companies to expand its operations abroad, not only in terms of setting up factories, building roads and railways, establishing regional headquarters but also acquiring companies in various parts of Asia. The cover of a recent copy of the Economist (Nov 13th to 19th) asserts that Chinese companies will soon by 'buying up the world' in the form of Chinese takeovers. This reverse investment by China from the position as the recipient of the largest foreign investment in history should be a positive development but has strangely acquired political overtones that sometimes overshadow the strictly commercial nature of the investments.
China needs to assuage these fears that the primary motive for these investments is driven purely by commercial considerations. That is the first step. A further demonstration that the profit or commercial motive is perfectly consistent with the economic interests in the countries in which they are investing in. This means following the advice of the Economist, including 'hiring local managers, investing in local research and placating local manager – for example by listing subsidiaries locally'.
One tangible example of how Chinese investment can be seen to benefit other countries in the region is by allowing Chinese portfolio funds to invest in the stockmarkets of these countries. Malaysia has been a beneficiary of this. China's recent approval of Malaysia as a destination for Chinese portfolio funds through the China Qualified Domestic Investor Status is also expected generate larger inflows of Chinese investments into Malaysia[11] and Malaysia is one of 11 countries that have become approved investment destinations.[12]
The fourth challenge that impacts not just on China but beyond is the need to review its one-family, one-child policy. Whilst such a stern family planning policy may be necessary to prevent an uncontrolled population boom, in the long run this will result in a speeded up aging of society. Further this will also bring forth dysfunctional families where not just the parents but both paternal and maternal grandparents devote themselves to one child. Family planning policies should be geared towards replacement of their parents by their offsprings not the reverse. The effects of a speeded-up aging of society and their impact on economic growth and financial implications can be seen not just in Western Europe and Japan but also in Singapore. As China is a key driver of economic growth, a speeded up aging society would definitely slow down not just economic growth but its thirst human resources will also draw human talents away from countries that can least afford to lose them.
Asia's Role in China
In the previous section, the onus was on China to demonstrate its ability to overcome some of the challenges associated with its growing economic, political as well as military clout. The end goal is for other countries in the region and its citizens to see that having a strong partnership with China is a desirable objective to have and that China can bring about more positive benefits to the region than negative.
But countries in Asia also have to recognize that they have their roles to play in actively engaging China so that the premise of this positive win-win relationship can be enhanced not only in their own countries but in China as well.
One obvious way in which this can be done is to highlight the benefits that trade and investment with Asia has benefitted not only Asia but also China as well. To quote Wen Jiabao: "China and ASEAN countries are connected by mountains and rivers. We have similar historical experiences and common development objectives. Our destinies have never been as closely interconnected as they are today"[13]
The share of ASEAN trade with China has been rising steadily, from 2.1% in 1993 to 11.3% in 2008. Exports from ASEAN to China have risen from 2% to 10% from 1993 to 2008, while imports from China into ASEAN have risen from 2% to 13% during the same period[14]. The ASEAN-China Free Trade Area (ACFTA) was fully implemented at the beginning of 2010, forming the world's largest free trade area of developing countries[15]. As a result, in the first 3 quarters of 2010, ASEAN-China trade volume totalled 211.3 billion USD, up 44% from the previous year[16]. Currently, China is ASEAN's largest trading partner, ASEAN being China's fourth largest trading partner[17]
Even in Malaysia, China is Malaysia top trading partner in 2009 with 12.9% of trade volume compared to 11% in 2008. China surged from foruth in 2008 to No. 1 in 2009 nudging aside, Singapore, USA and Japan. With the balance of trade favouring Malaysia, definitely these trade ties are valuable for Malaysia.
FDI net inflow from China into ASEAN has been growing steadily from 608 million USD in 2005 to 2.1 billion USD in 2008[18] before the economic crisis occurred. Now that the economy has recovered somewhat, for the first half of 2010, ASEAN direct investment in China amounted USD3.1 billion, while China's non-financial direct investment in ASEAN amounted USD1.2 billion[19]. Increasing trend of cooperation between ASEAN and China. Eg: In 2009, China announced a loan of USD15 billion to ASEAN countries to promote interconnectivity between nations and improved infrastructure and China-ASEAN Inter-bank Association programme initiated by China Development bank and other banks of ASEAN countries to better finance bilateral cooperation[20].
The increasing investment to and from China has also given rise to an increase in the number of visitors and workers to China from other parts of Asia and from China to other parts of Asia. Here is an area in which I strongly feel has been neglected and under leveraged in terms of its potential impact of Asia-China relations. There is nothing more powerful than when an individual has a positive experience in a country whether it is a Malaysian studying, travelling or working in China or a Chinese studying, travelling or working in Malaysia.
There is a need to strengthen people to people links. Because of our shared heritage and culture, which includes Sun Yat-Sen, the founder of modern China, having once stopped and stayed in Penang while trying to raise funds for the revolution, there are many Malaysians working and living in China and also a large number of Chinese students and workers studying and living in Malaysia. Many Malaysian professionals are regarded as highly valued employees in China because of their command of Mandarin and English as well as overseas education.
Malaysia and Penang should take try to leverage on this cultural and historical advantage. Further the attractions of Penang in health tourism with 2/3 of receipts in Malaysia, a vibrant cultural and entertainment lifestyle and a UNESCO World Heritage would offer a unique experience that is awaiting discovery for the Chinese traveler.
At the same time, Malaysia also needs to do much more in terms of protecting the welfare and needs of Chinese nationals in Malaysia, most notably the growing Chinese student population. China places an important emphasis on education, as can be seen from then-president Jiang Jemin's call for higher enrolment into higher education in 1998[21]. A Mutual Recognition Agreement (MRA) on higher education degrees between Malaysia and China has been set up (to be signed)[22] Some Malaysian private universities like Limkokwing University of Creative Technology have opened up branches in China[23]. Malaysia is also inviting some of China's top universities to set up their branches in Malaysia.[24] The Chinese students who are treated well will respond positively and will continue to have confidence in the Malaysian education system only if steps are taken by the Malaysian government as well as individual universities and university colleges to ensure that the education product is of a sufficiently high quality.
Conclusion: Prosper Thy Neighbour Policy
I have structurec my presentation to focus on the challenges which China faces in engaging with the rest of Asia as well as the challenges which Asian countries face in engaging with China. These challenges take place within the boundaries of China, sometimes in disputed and international territories, and often within the boundaries of the Asian countries themselves, which includes Malaysia. I trust and believe that it is in everyone's interests to resolve these territorial disputes peacefully.
We, and by that I mean other Asian countries, have to stop looking at China as a threat. Neither should we look at China as 'merely' an opportunity where our companies can make money in or where our citizens can work in or where we can attract foreign investment or students or tourists from.
We should see in China as having common benefits and facing similar problems, especially managing rapid urbanization. By 2050 up to 75% of the world's population would be living in cities. How we manage the problems associated with cities would determine the prosperity, peace and harmony of our people.
To have a truly meaningful relationship that benefits both sides, we need to think of how we can add value and meaning and possibly even joy to the average Chinese citizen which we can have access to, either in China or within our own borders. And if China can reciprocate in this prosper thy neighbour policy, then this will surely be the century for cities and of Asia.
——————————————————————————–
[1] http://www.economywatch.com/economic-statistics/country/Developing-Asia/
[2] http://www.chinability.com/GDP.htm
[3] http://money.cnn.com/2010/10/20/news/economy/china_gdp/index.htm
[4] http://www.chinadaily.com.cn/bizchina/2010-04/22/content_9760627.htm
[5] http://www.economywatch.com/economic-statistics/country/China/
[6] http://en.wikipedia.org/wiki/Economy_of_the_People%27s_Republic_of_China#2000.E2.80.93present
[7] http://en.wikipedia.org/wiki/Economy_of_the_People%27s_Republic_of_China#2000.E2.80.93present
[8] http://www.bloomberg.com/news/2010-08-16/china-economy-passes-japan-s-in-second-quarter-capping-three-decade-rise.html
[9] http://www.channelnewsasia.com/stories/afp_world_business/view/1083010/1/.html
[10] http://www.wto.org/english/news_e/pres01_e/pr243_e.htm
[11] http://www.btimes.com.my/Current_News/BTIMES/articles/rup020b-2/Article/
[12] http://www.chinadaily.com.cn/bizchina/2010-06/25/content_10019269.htm
[13] http://news.xinhuanet.com/english2010/china/2010-10/29/c_13582167.htm
[14] AEC-Chartbook-2009
[15] http://english.peopledaily.com.cn/90001/90778/90861/7183781.html
[16] http://news.xinhuanet.com/english2010/indepth/2010-07/26/c_13415967.htm
[17] http://english.peopledaily.com.cn/90001/90778/90861/7183781.html
[18] http://news.xinhuanet.com/english2010/indepth/2010-07/26/c_13415967.htm
[19] http://eng.caexpo.org/news/t20101023_90764.html
[20] http://news.xinhuanet.com/english2010/china/2010-10/29/c_13582167.htm
[21] http://www.foreignpolicy.com/articles/2010/01/04/123000000000000?page=0,0
[22] http://www.themalaysianinsider.com/malaysia/article/malaysia-china-to-sign-mra-on-higher-education-degree/
[23] http://www.themalaysianinsider.com/malaysia/article/malaysia-china-to-sign-mra-on-higher-education-degree/
[24] http://news.xinhuanet.com/english2010/china/2010-08/19/c_13452276.htm
[25] http://english.peopledaily.com.cn/90001/90782/90873/6696582.html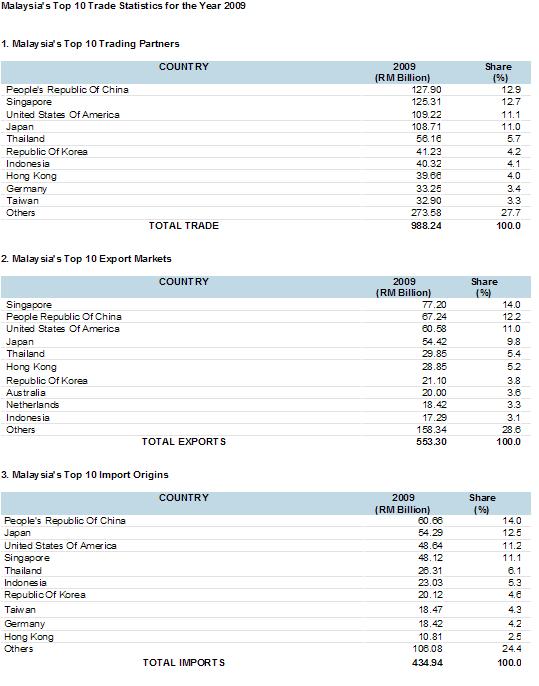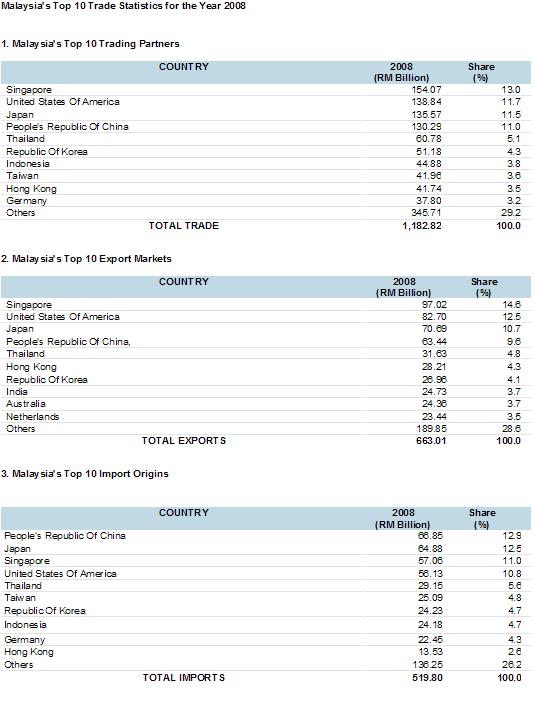 Speech By Penang Chief Minister Lim Guan Eng At The 6th Asia Economic Summit In China Development Institute In Shenzen, China On 10.12.2010 Released In Penang On Same Date.
You are subscribed to email updates from Lim Guan Eng
To stop receiving these emails, you may unsubscribe now.
Email delivery powered by Google
Google Inc., 20 West Kinzie, Chicago IL USA 60610