sumber :-
---
All organisations in Penang should become "water-friendly" organisations
Posted: 10 Aug 2010 12:28 AM PDT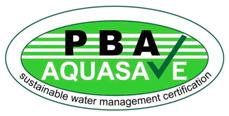 All organisations in Penang should become "water-friendly" organisations in support of Penang's drive to promote wise water usage and cultivate a water saving society.
Chief Minister Y.A.B. Lim Guan Eng said Penang needed more water-friendly organisations because its water consumption was increasing too rapidly for a state that was highly dependent on a "shared" raw water resource – the Muda River. Both Penang and Kedah draw water from this river daily.
The total water consumption in Penang had increased by 38% since 1999. Penangites used 286 liters of water per person per day at home; as compared to 155 liters in Singapore and 165 liters as recommended by the United Nations.
Lim added, higher consumption of water would also lead to a higher discharge of wastewater that would adversely affect rivers, seas and the living environment.
Lim, who also serves as the non-executive chairman of Perbadanan Bekalan Air Pulau Pinang Sdn Bhd (PBAPP), noted that trade consumption, which covers business, commercial and industrial water usage, accounted for 39% of the State's total consumption of 269.7 billion liters in 2009.
"As we continue to progress, water consumption will continue to rise. If it continues to shoot up too rapidly, we will have no choice but to invest billions of ringgit to develop new raw water resources and build additional infrastructure such as dams, treatment plants and pumping stations. These investments will inevitably lead to higher water tariffs," he said.
Lim said there was a better way. "It is cheaper, more rational and more environment-friendly for us to use water more wisely. If you can manage your consumption effectively, we can delay and pace out additional infrastructure investments over a longer timeline. In this way, we can ensure sufficient supply for all while moderating tariff reviews for everyone's benefit," he said.
He was speaking at the logo launching ceremony of the "PBAPP Aquasave" sustainable water management programme today. Initiated by PBAPP in collaboration with the Penang State Government, this programme promotes wise water usage amongst Penang-based organisations and rewards them for effective water saving initiatives. PBAPP hosted a workshop for the state's top 100 trade water consumers on 25 June 2010.
The programme rewards "water-friendly" organisations with a "green" award and a certificate that they may use to promote themselves. Organisations that receive the award for three consecutive years will qualify for an additional special incentive. Participation is open to all businesses, industrial companies, hotels, education institutions, government departments and non-government organisations. Interested parties may download an application form from the pba.com.my website.
"Sustainability in any endeavour requires us to use resources, especially limited resources, effectively. Water is an indispensable resource for life and all social and economic activities. Due to increasing populations, global warming and climate change, some countries and societies are already facing water crises.
"Until today, we are fortunate to enjoy good water supply in Penang. However, if we fail to do the right thing now, we may land ourselves in trouble soon. Please understand that what you do today determines the availability and price of a valuable resource in our future," Lim said.
Posted: 09 Aug 2010 11:45 PM PDT
Saya ingin berdoakan agar keberkatan dan kesucian bulan Ramadhan Al-Mubarak pada tahun 1431 Hijrah ini dapat dihalusi dan dinikmati semua berdasarkan perkongsian, pengorbanan dan sumbangan kepada masyarakat.
Kerajaan Pakatan Rakyat (PR) Pulau Pinang akan terus berusaha mendirikan kerajaan berjiwa rakyat dengan berteraskan prinsip 3P – Perkayakan Rakyat, Perkuasakan Rakyat dan Perkasakan Rakyat- dan urus tadbir kerajaan Cekap, Telus dan Akauntabel (CAT). Prinsip integriti dan kebenaran adalah penting dalam pentadbiran negara.

Kerajaan yang baik dan bersih akan dapat jimatkan wang untuk dikongsi bersama rakyat. Ini boleh dilihat buat pertama kalinya semua warga emas yang melebihi 60 tahun telahpun menerima RM 100 setiap tahun dan waris akan menerima buat pertama kalinya RM1,000 untuk urusan jenazah. Di samping itu, Pulau Pinang merupakan negeri pertama di Malaysia yang berjaya basmikan miskin tegar pada 2009.
Sebagai Ketua Menteri Pulau Pinang, saya memberi jaminan bahawa amalan CAT akan dilaksanakan tanpa pilih kasih bagi memastikan pentadbiran Kerajaan Negeri diteruskan dengan tiga teras pembangunan ekonomi yang digariskan iaitu merancakkan pertumbuhan ekonomi (pro-growth), mewujudkan peluang pekerjaan (pro-jobs) dan menjamin keadilan sosio-ekonomi (pro-poor).
Di bulan yang mulia ini juga, saya mengambil semangat Ramadhan Al-Mubarak yang penuh keberkatan ini untuk menyeru rakyat negeri Pulau Pinang agar mengelakkan fitnah walaupun mempunyai ideologi politik yang berbeza. Tindakan aibkan orang atau meniup sentimen perkauman berdasarkan pembohongan dan berita palsu memang kelaziman tidak sihat yang masih dimainkan. Contohnya dakwaan Perarakan Maulud diharamkan diulang-ulangi sungguhpun berjalan seperti dulu kala dan dengan lebih meriah. Ataupun demonstrasi ke atas dakwaan palsu Bazar Ramadan di Komtar diharamkan oleh sipenganjur yang telah kutip wang sewa daripada peniaga tetapi tidak serahkannya kepada Perbadanan Pembangunan Pulau Pinang(PDC).
Kerajaan negeri sedia menerima cabaran ini dengan tabah hati dan keyakinan serta anggapnya sebagai suatu ujian daripada Tuhan untuk melawan kemungkaran dan fithnah. Ini adalah kerana kerajaan negeri yakin orang Islam, dapat bezakan di antara benar dan salah, hak dan batil, antara maaruf dan mungkar.
Akhirnya, marilah kita menjauhi segala laranganNya bagi mendapatkan puasa yang sempurna sejajar sabda Rasulullah SAW bersabda: "Barangsiapa yang berpuasa kerana iman dan mengharap pahala, maka diampuni dosa-dosanya yang telah lalu".
Selamat menyambut Ramadan Al-Mubarak, bulan rahmat yang penuh keberkatan.
Amal Makhruf Nahi Mungkar.
You are subscribed to email updates from Lim Guan Eng
To stop receiving these emails, you may unsubscribe now.
Email delivery powered by Google
Google Inc., 20 West Kinzie, Chicago IL USA 60610